If you missed 'Frank Opinion' on RTE 1 tonight you missed one of the best political programmes of the year. US pollster
Professor Frank

Luntz
was filmed as he quizzed a special group of undecided voters in Collins Barracks on what they thought of Bertie

Ahern

, Michael McDowell,

Enda

Kenny and Pat

Rabbitte

. It was part of a special

epsiode

of The Week in Politics programme and there are more planned in the run up to the 2007 election.

What is evident from the programme was a sense of cynicism among this specially picked bunch of undecided voters. While they don't believe Bertie's promises they believe him to be hard working, they dislike McDowell and are not interested in what he has to say and they don't see

Enda

Kenny as an alternative leader.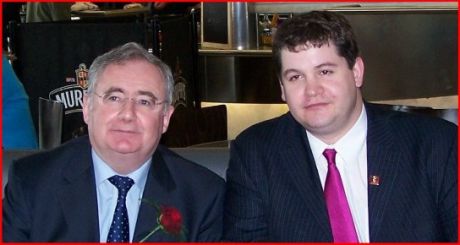 However there was good news for Pat

Rabitte

who scored highest out of the lot. They believe in his integrity, his vision for Ireland and that he is a hard worker.

That is no surprise to me. The one thing people say to me when they meet me is that they express admiration for Pat

Rabbitte

. He is seen as a man of the people with the people's interest at heart.
One of the disconcerting things to arise out of the programme was the fact that this group seemed to favour a coalition government made up of Fianna Fail and Labour. That is something that is not acceptable to me or to many in Labour. Fianna Fail have had their chance and I for one am fed up with their arrogance.
In particular Mayo has suffered from a complete disinterest from the party in government. Our infrastructure lags behind the rest of the country. There is also 3 Billion, that's Billion with capital B that has been earmarked for the west of Ireland in structural funds that is not being spent but rather is being quietly siphoned off for the east.
Nationally, our Health services is inferior to most developed nations, there is a growing gap between the rich and poor, young people can't afford homes and there are still low standards in high office.

It is time for these undecided voters to decide. They must make the choice their instincts are telling them is the right choice; that is a vote for Pat

Rabbitte

and Labour. Give us the tools and we will do the job.